TAIL WAGGING DEVOTION

Doodle Nursery  



Click here to see Labradoodle and Goldendoodle Puppies from Past Litters



Signed Puppy Contract required with each deposit 


Yesteryear Acres Goldendoodles, Labradoodles and Double Doodle Puppies are $2500. 

Each Puppy comes with a "Yesteryear Acres Favorite Things" Puppy Pack

complete with a collar, leash, brush, toys and more!




email address: doodles@yesteryearacres.com

Please email me directly if you have any difficulties with the "Email Me" Button



​DOODLE PUPPIES ARRIVING IN MARCH!

UPCOMING LITTERS: 

We are taking a small break this Winter and our next Doodle puppies will arrive in the Spring. We will have Medium Size Double Doodle Puppies and Standard Size Goldendoodle Puppies in early March. Stay tuned for all the Doodle Puppy News!!!!

Please Scroll Down to See All the Cute Pups!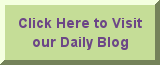 email address: doodles@yesteryearacres.com

Please email me directly if you have any difficulties with the "Email Me" Button