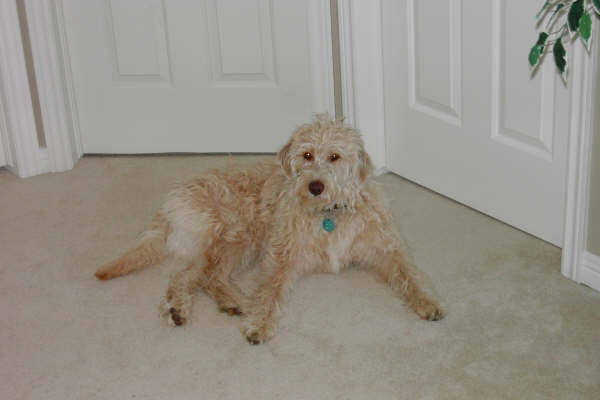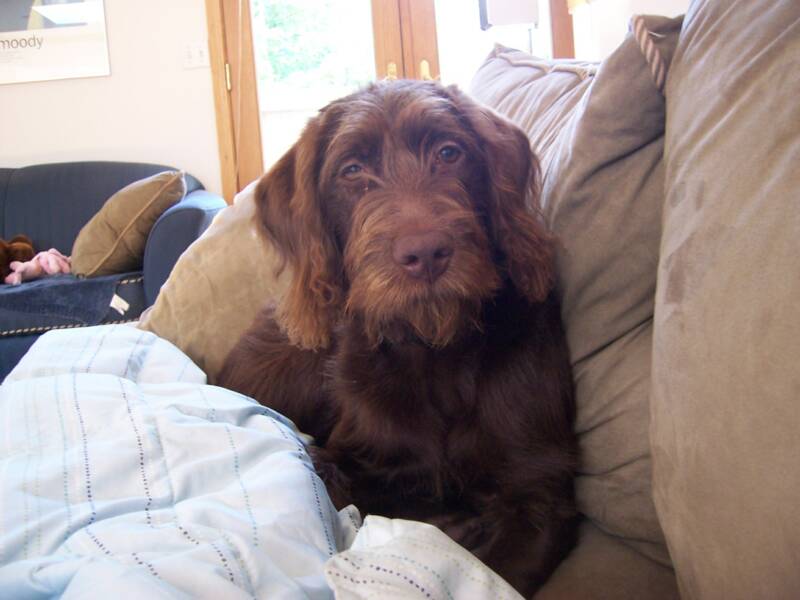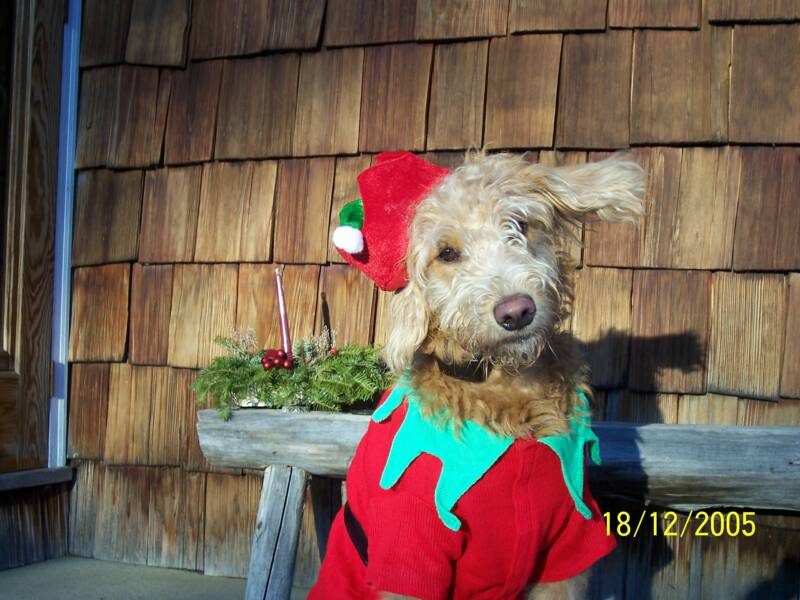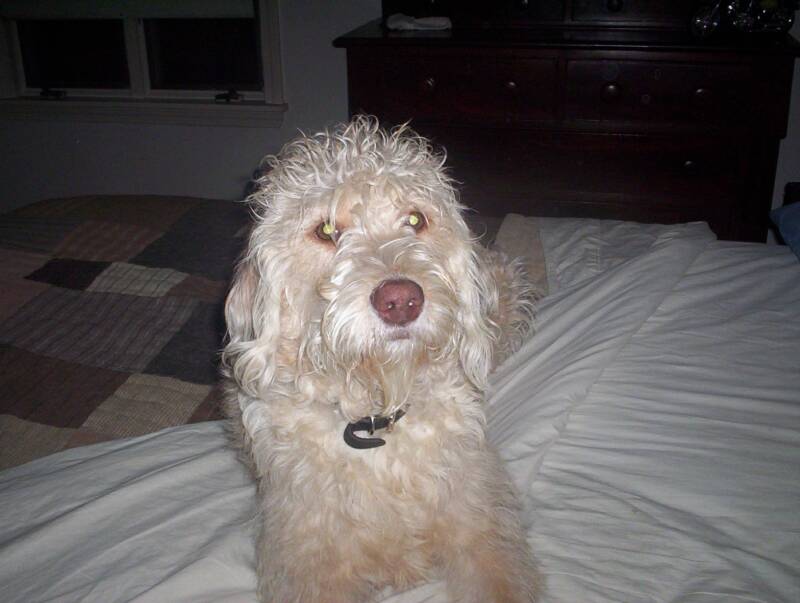 Alumni Labradoodle Pictures Page 2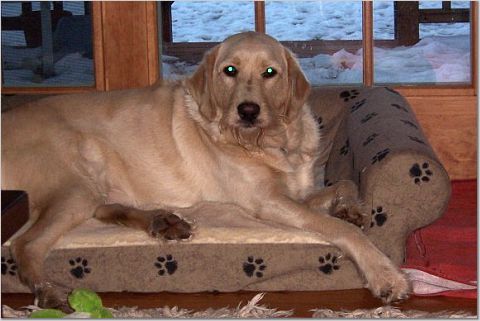 Maisie says "This is the Life!"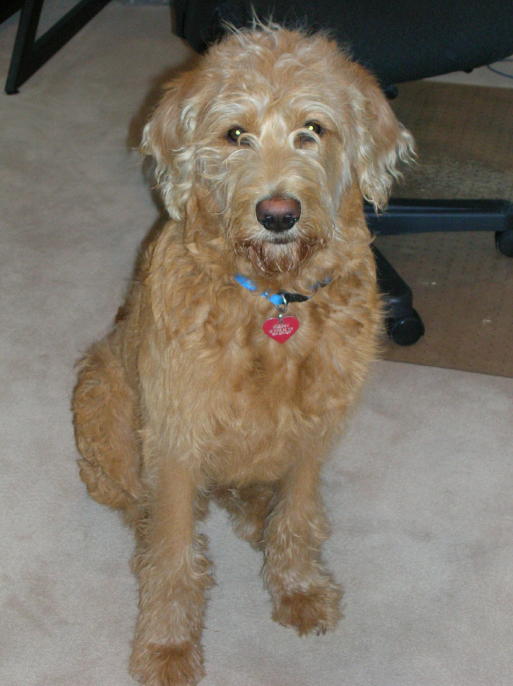 More Alumni Doodle Photos Coming Soon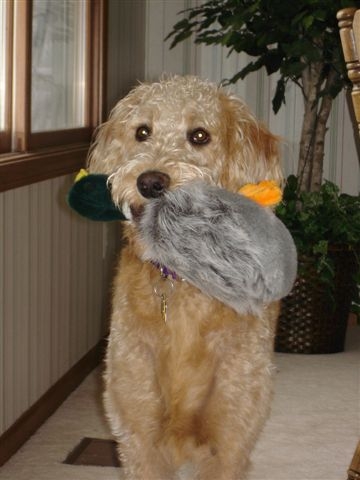 Abby the

Master Duck Hunter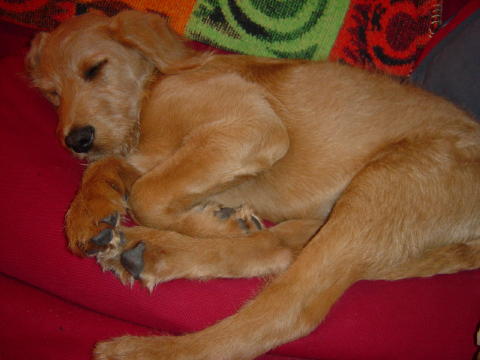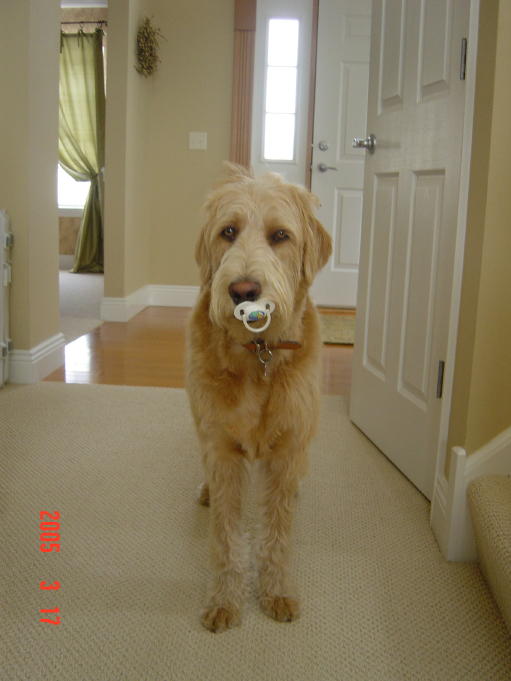 Sampson - Helping out with the new baby!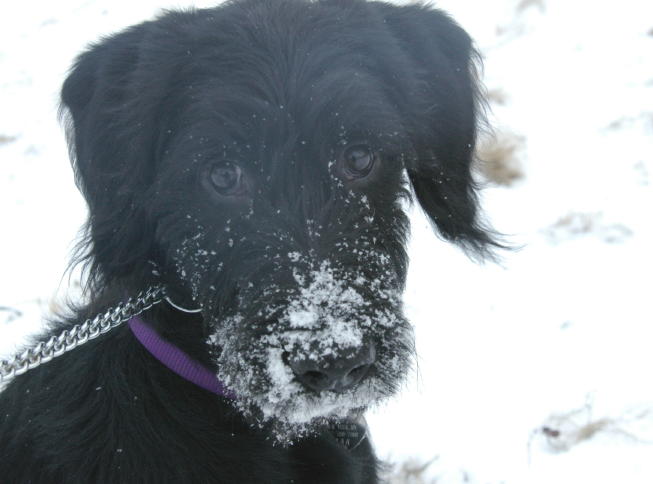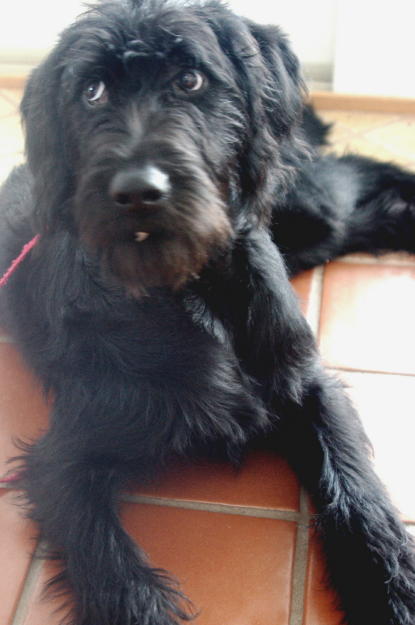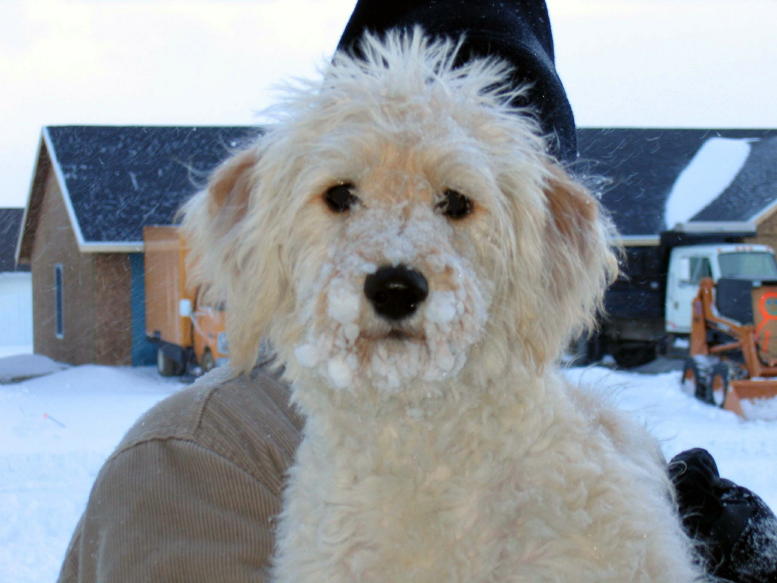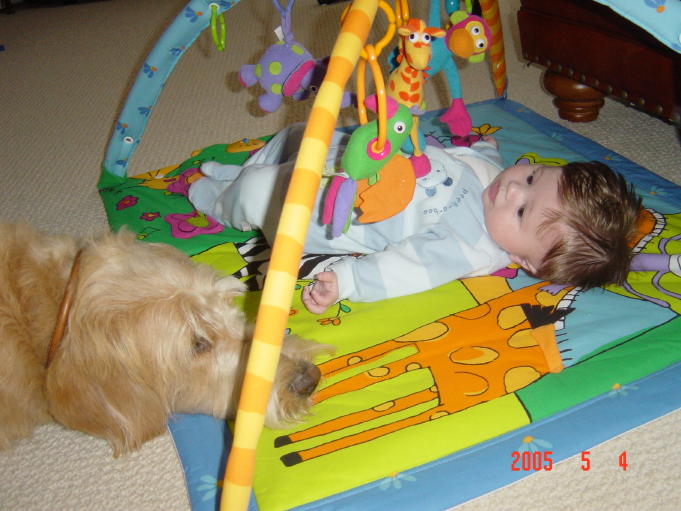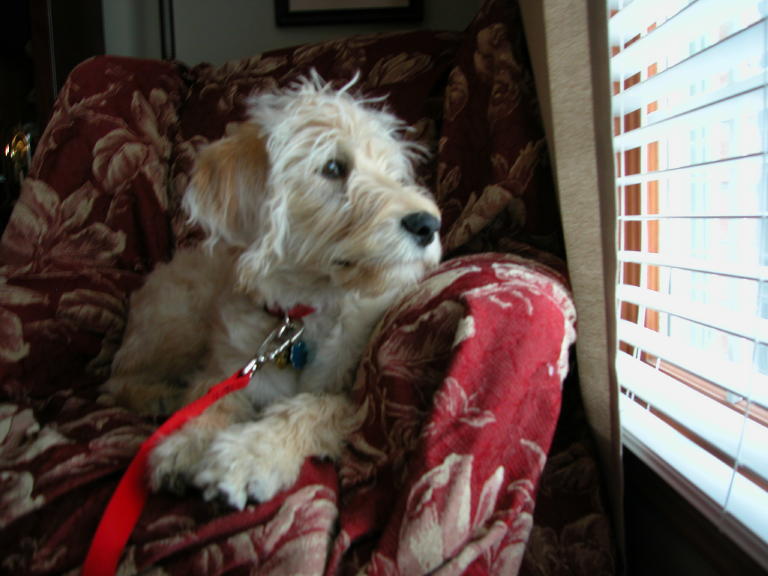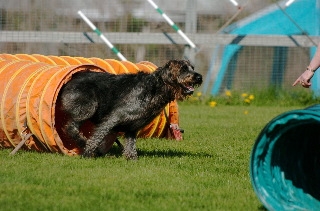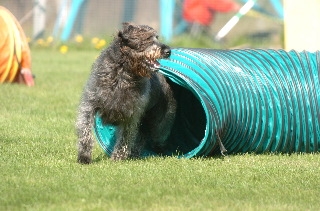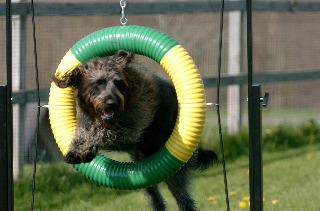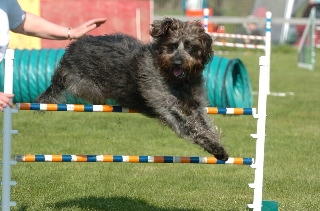 Elle - achieving top rankings at the United States Dog Agility Association trials.  She has been named the dog to beat next year!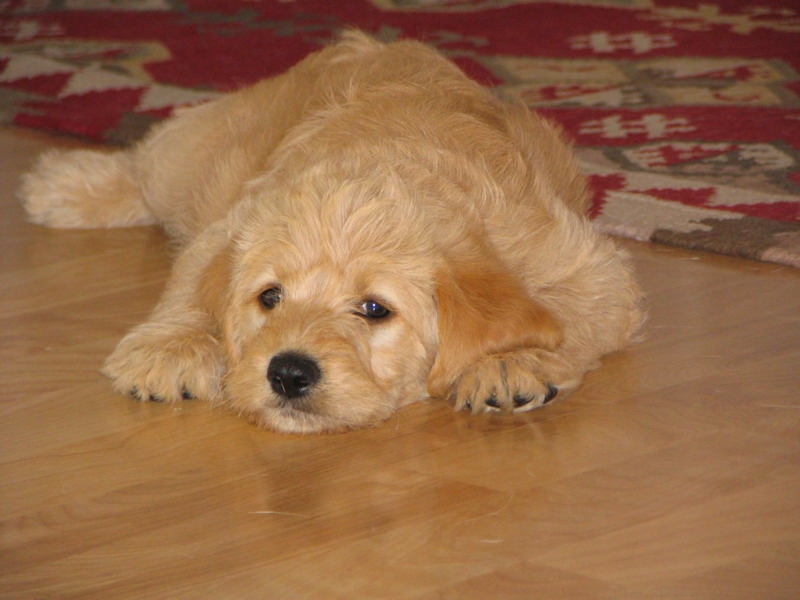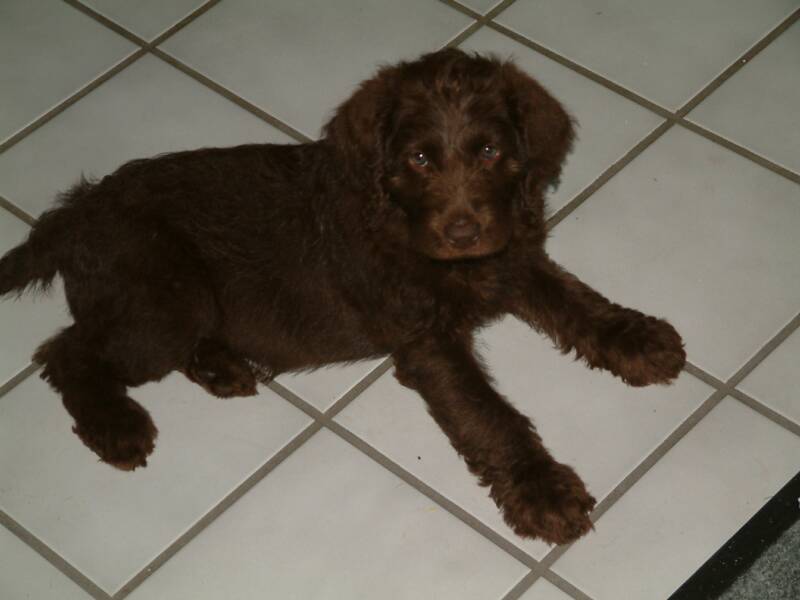 Callie - I LOVE the cool tile floor!!!!!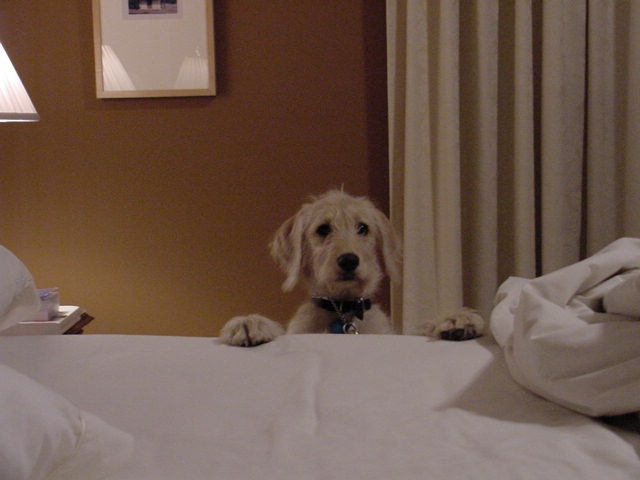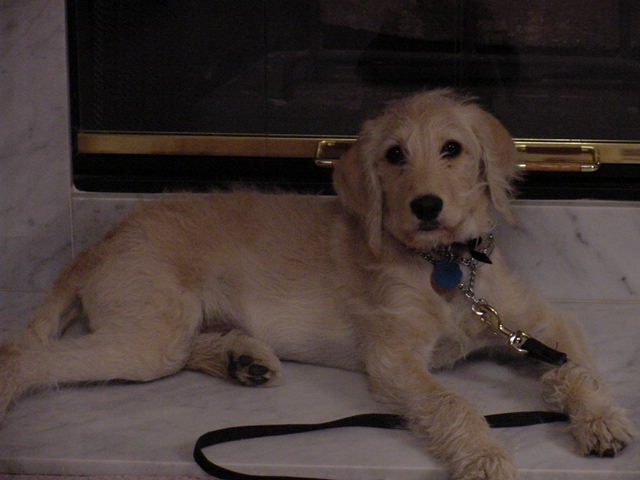 Molly says "Can I help make the bed?!!"

Molly resting after doing all the chores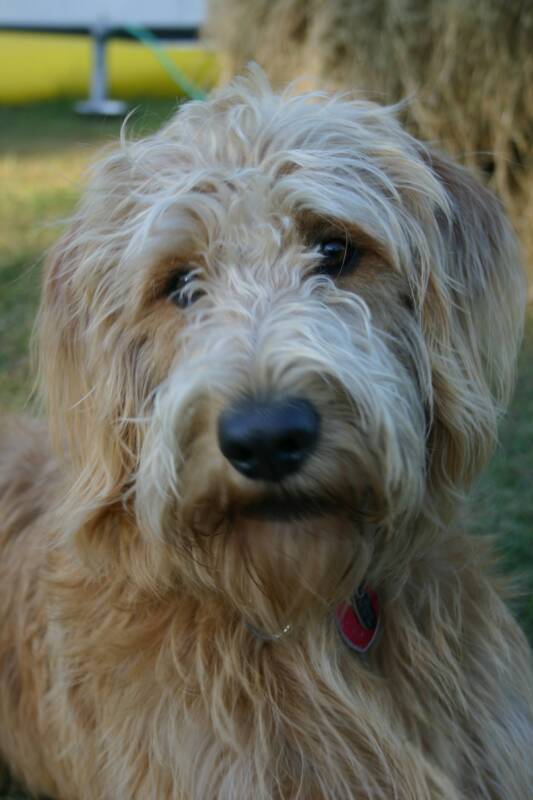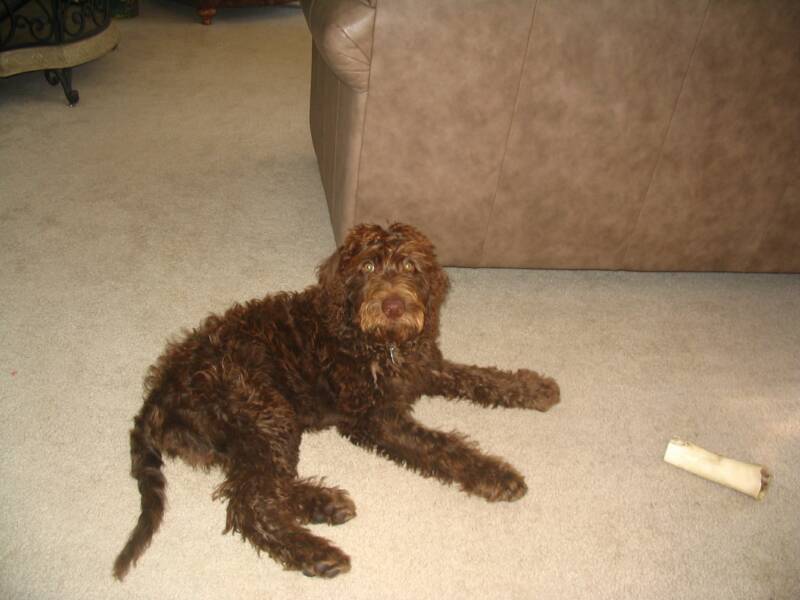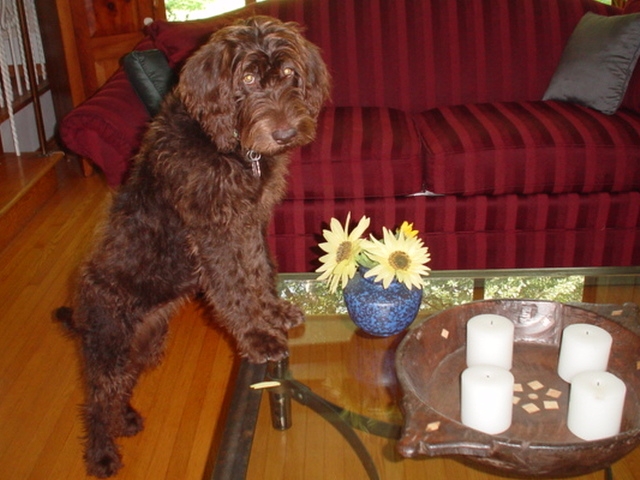 Gretta -

"Flowers?  What Flowers?

I don't know who got into them!"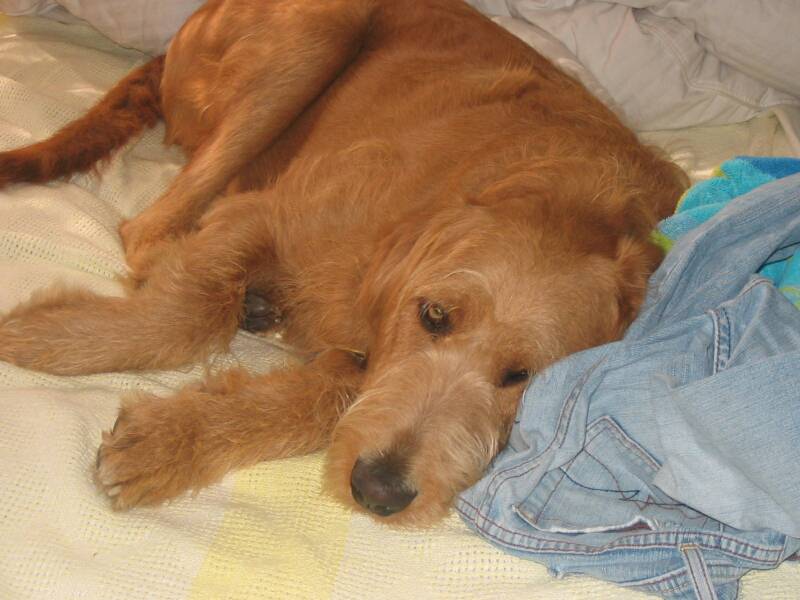 Riley - living the good life in San Francisco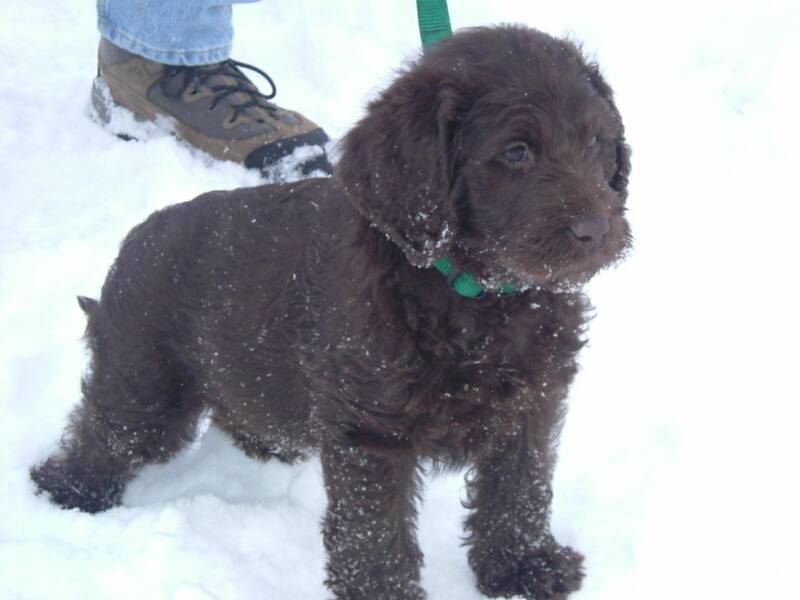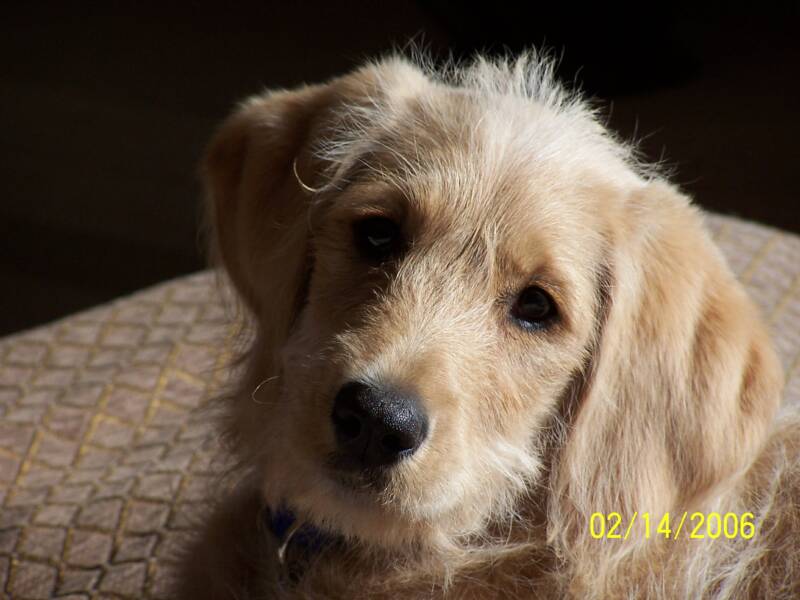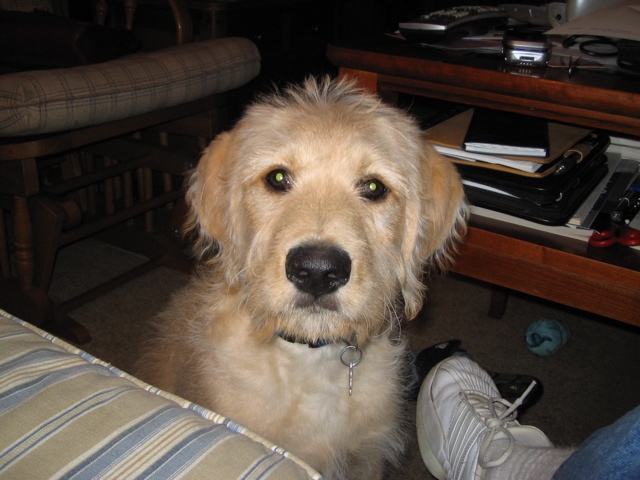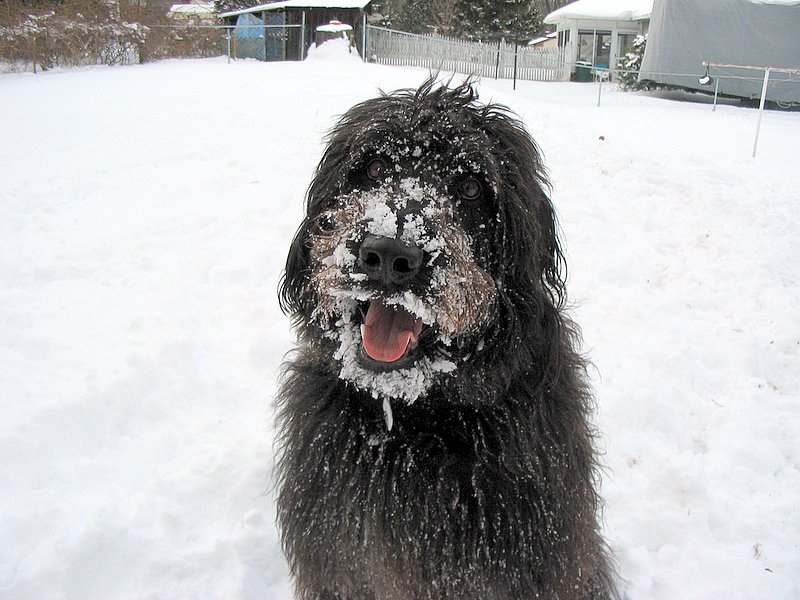 Jack - Now this is a Snow Day!